Canada vs UK – Which country suits you best?
Canada and the UK are two countries with close historical ties. As such, they have many similarities – they even share the same monarch, Queen Elizabeth II. But while these similarities do exist and keep these two allies closely aligned, there are some major differences between the two. From culture to lifestyle, wildlife to food, living or spending time in Canada is quite different than being in the UK. Have you ever wondered which of these countries might be a better fit for you? Well, it all depends on your tastes.
To help shed some light on the differences, the team at Canadian Affair have put together this fun video that compares the two countries, as part of a larger pieces called 'Canada vs the UK: Which country suits you'. They provide a comparison between the two nations, highlighting the variations in lifestyle that one can expect to find. So, take a look at the video, have a read of their fascinating article, and even have a go at their personality test to see whether you are more Canadian or British!
Quality of Life
Although the UK is a great place to live, most people are surprised that it does not rate in the top ten, in terms of quality of life. This might be because of the stress of being in the country during the turmoil of the last ten year caused by their seeking to get out of the European Union, or simply because life in the UK can be quite stressful particularly if you live in or near the big cities.
Canada on the other hand consistently ranks in the top two or three and has recently ranked the number one country in the world in terms of quality of life. The country prides itself on both being easy going and on having lots of places to get away and simply enjoy yourself no matter the season.
Friendliness
Canada is one of the friendliest countries in the world with Canadians having a great reputation for being helpful and courteous to strangers. You will find that Canadians are eager to assist and always ready with a kind word for neighbors and strangers.
The UK does have many nice people but unfortunately the country as a whole does not rank in the top 50 for friendliness. This might mean that it can be harder to get assistance if you are lost or in need.
Outdoor Spaces
If you are a nature lover, then Canada is definitely the destination for you. This very large country has more parks and preserves than nearly any other. In fact many are so large that you could spend months exploring them. No matter which provicne you visit you will find that the country has set aside vast tracks of beautiful land for you to explore nature and wildlife in pristine beauty. As an example, the
The UK certainly has lots of green spaces but they are much fewer and certainly much smaller compared to Canada's. Remember the UK is a smaller island and space is limited so the parks and refuges there are much smaller.
For comparison, Wild Buffalo National Park located in Alberta Canada at 44,807 sq. kns is the country's largest park, while the Cairngorms which is the Uk's largest park only has 4,500 sq. kms.
Sports
The UK is the birthplace of a few popular sports like cricket and you can find most major sports there on a professional level.
Canada has a range of professional sports teams including professional Hockey, Football and Baseball. And their professional Basketball team just won the NBA Finals trophy.
The UK is a Great Place to Live and Visit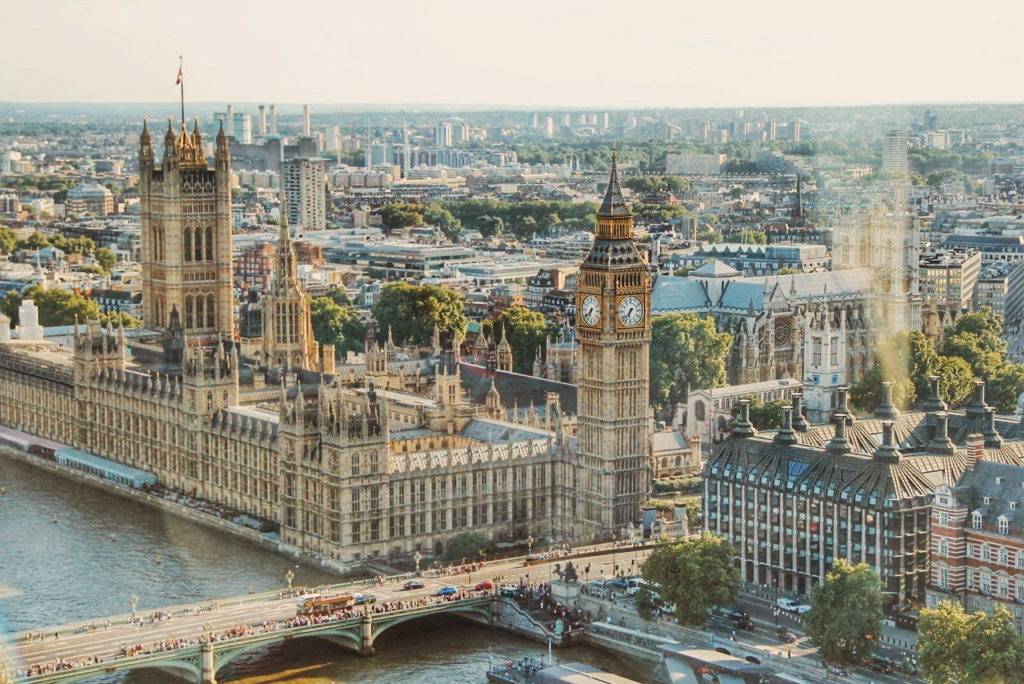 The UK boasts one of the top cities in the world in London, and the country has a long and storied history that is unmatched by Canada. There is direct entrée to any activity and amenity you could want. It also gives you access to greater Europe and all of its amazing countries. So there are many positive things about the United Kingdom that makes it a very desirable destination.
Although the UK has many great reasons to come and visit and even live there, Canada has an overabundance of many of the things that makes life most enjoyable. In a comparison, Canada simply can't be beat.